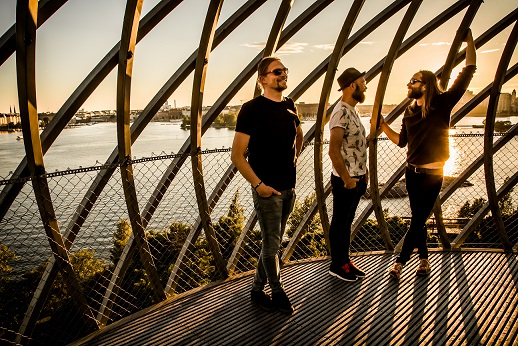 VON HERTZEN BROTHERS
The brothers Mikko, Jonne and Kie Von Hertzen originally played in their individual bands, each with different successes before joining as a family group in the tour de force which is the Von Hertzen Brothers in 2000. Their second album reaches the top of the Finnish sales, with its unique blend of progressive rock based on guitar combined with rich layered vocal harmonies, to give rise to something truly unique and special.
Since then the band has recorded other albums Love Remains The Same (2008), Stars Aligned (2011) Nine Lives (2013) and New Day Rising (2015), always in first place, if not in first place in the national charts, which made them one of the most influential and important rock bands in Finland that emerged in recent times.
New Day Rising was nominated in the category "Best rock album of the year" by the British magazine Classic Rock, which followed the previous success of Flowers and Rust from the album Nine lives, which had won the award as "Anthem of the Year" at the Progressive Rock in London.
The band has earned a reputation for an exceptional live act with performances that have opened for the likes of The Foo Fighters, Neil Young, 30 Seconds to Mars, Opeth and The Wildhearts.
Their latest publication "War Is Over" immediately entered the first place of national sales and has received positive reviews in the rock world.