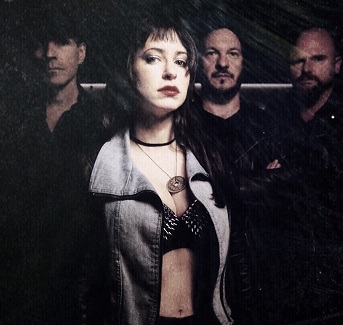 TROPE
Trope is an alternative rock band with progressive elements located in Hollywood, LA. The band formed in 2016 and spent the next couple of years writing and recording demos which became their debut album Eleutheromania, scheduled for release in fall of 2019.
After recording the demos for Eleutheromania, they garnered the attention of the music industry including Mike Fraser (AC/DC, Metallica) who agreed to engineer the album. David Bottrill (Tool, Peter Gabriel) also expressed interest and agreed to creatively consult and mix the album. Trope guitarist Dave Thompson produced and Ted Jensen (Eagles, Dave Mathews Band, Pantera, AIC) mastered the album.
Trope signed a world wide deal with Golden Robot Records in March, 2019.
Trope's music has been likened to A Perfect Circle and Tool with female vocals, their sound falling into the Art Rock genre. Their 'music first' focus pairs with the groups sound, which is quite progressive.
The Tropes are currently engaged in concerts at local and international level.
Line-up:
Dave Thompson: guitarist/producer
Diana Studenberg: vocals
Fernando Jaramillo: drums
Todd Demma: bass.