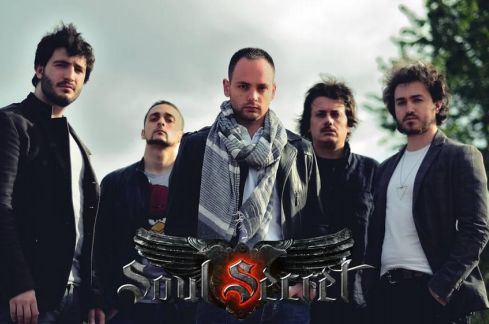 Soul Secret
Soul Secret , from Naples, project started in 2004, like a progressive metal band to play Dream
Theater masterpieces.
In 2005 they recorded a home made demo called "Never Care About Tomorrow" that featured two
songs: "Eternal Lights" and "Inner War".
The band decided to play live this song and after a good feedback they continued the writing
process giving birth to an entire album: "Flowing Portraits". The band was able to sign in 2008
under the american label ProgRock Records.
After a period marked by numerous lineup changes, in 2011 they released an album called "Closer
To Daylight", was mixed and mastered by Markus Teske and signed under Galileo Records, which
received unanimous acclaim from critics.
In 2013 the band decided to change singer and welcomed Lino Di Pietrantonio (vocals)
Claudio Casaburi – Bass
Antonio Vittozzi – Guitars
Lino Di Pietrantonio – Vocals
Antonio Mocerino – Drums and Percussions
Luca Di Gennaro – Keyboards and Programming