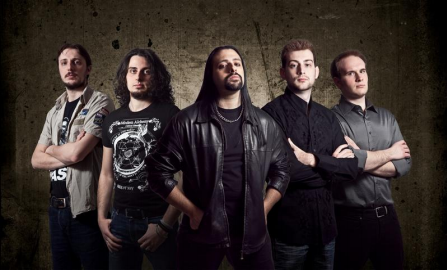 MirrorMaze
I MirrorMaze were born in 2008 after several musical collaborations between the 3 founding members: David
Penna (guitars), Matteo Maselli (drums) and Sam Lanfranchini (keyboards).
Theese three musicians started composing songs influenced by the corresponding reference groups of each
of them, such as: Dream Theater, Fates Warning, Symphony X, Muse, Pink Floyd, Rush.
In the early 2010 MirrorMaze found the perfect voice for their music : Fabio D'Amore .
To give an added value to their debut, MirrorMaze used a special guest Ray Alder, lead singer of the
pioneers Fates Warning and Redemption, for one of the highlights of the cd as a "DEEPER SIGNS". Mix
and master are made by Staffan Karlsson (Stevie Wonder, Nathan East, Earth Wind & Fire, The Roxette and
Firewind) in Landgren Studio 5.1 in Sweden and the work of the artwork is done, instead, by Gustavo Sazes.
In 2011, Matthew Maselli left the band but, at the end of the year, Fabio Nasuelli took over as the new
drummer and Juan Manuel Savoini, the new bassist, and so we arrive at the current line-up.
MirrorMaze
Davide Penna (guitars)
Sam Lanfranchini (keyboards)
Fabio D'Amore (vocal)
Juan Manuel Savoini (bass)
Fabio Nasuelli (drums)