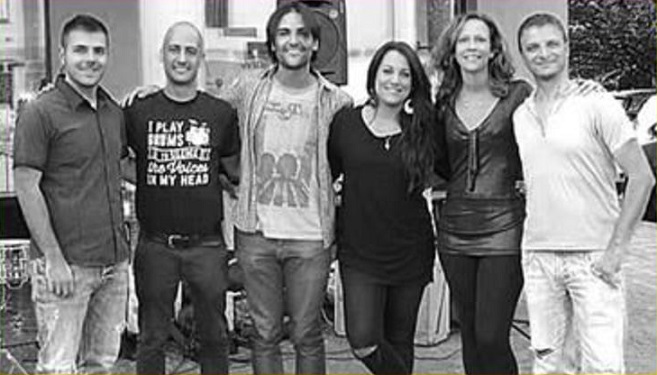 PSICOSUONO
Two female voices looking for each other, responding, chasing each other between elaborate harmonies and full of lyricism are the front-line to an ensemble that includes two guitars, bass and drums.
There is no shortage of references to the great atmospheres of the past, but this band lives with it's gaze turned towards a very vast horizon, which includes all quality music, without being afraid of appearing impossible to label.
They already have three records to their credit.
Line-up:
ELISABETTA GIGLIOLI: Vocals
STEFANO DE MARCHI: Guitars
ELISA COSTANZO: Vocals
CLAUDIO BELLAMACINA: Guitars
DARIO MERATI: Bass
ANDREA LUCCHESE: Drums