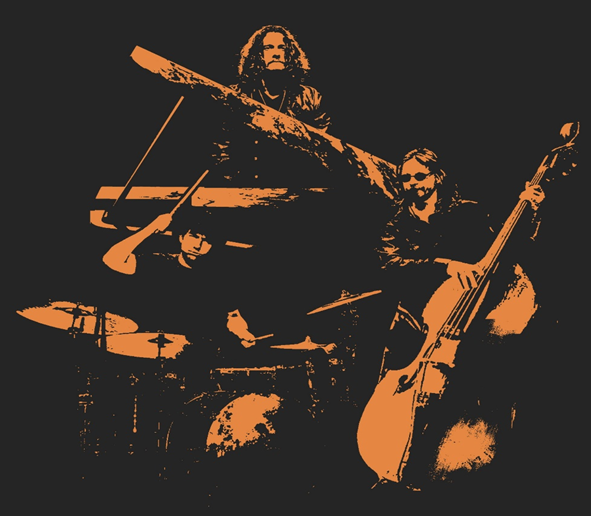 JAZZ SABBATH
Jazz Sabbath is a jazz trio from the UK playing (instrumental) jazz interpretations of BLACK SABBATH songs.
Led by pianist Adam Wakeman (who also played in Black Sabbath and has been in the Ozzy Osbourne's band since 2004), Jazz Sabbath explores the boundaries between jazz and the songs that defined heavy metal. Echo already existing jazz riffs and discover new ones; extending the length of the original song.
Presenting itself as a jazz trio formed in 1968 and being the original authors of the songs, later made famous by Black Sabbath, the Jazz Sabbath album was released in April 2020. The album was accompanied by an online documentary on the early days of Jazz Sabbath and the alleged theft of their songs by Black Sabbath (!) It was obviously a joke, but one that got the public attention to their work!
The album garnered rave reviews from both rock and jazz critics; entering the charts of jazz albums around the world. In November 2020 a special mono edition of the album was released for Record Store Day: all 1500 copies were sold out in one day!
On the album Adam is joined by Ash Soan (Adele) on drums and Jerry Meehan (Robbie Williams) on bass, as well as numerous guest musicians, such as Fraser T. Smith (Craig David, Sam Smith). However, they all use their 1960s pseudonyms.
On 22 April this year, their second album, Vol. 2, was also released simultaneously with Record Store Day, and also on this occasion with a special mono LP version.
Line-up:
ADAM WAKEMAN (AKA MILTON KEANES): Piano
DYLAN HOWE (AKA JUAN TAKÉ): Drums
JACK TUSTIN: Upright Bass