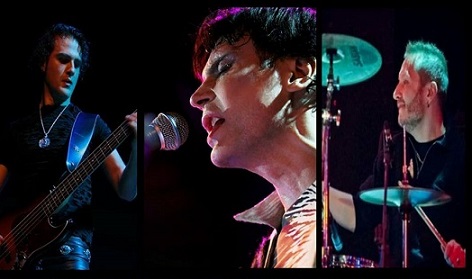 BALLETTO DI BRONZO
Il BALLETTO DI BRONZO is considered a fundamental group of the Italian progressive scene of the early seventies. In fact, the album "YS" is still sought after and collected all over the world and considered by authoritative music critics as a masterpiece. The Ballet had an intense concert activity and also participated in some of the most important Pop festivals, one of which was Novate Milanese along with the Colosseums.
The original line-up is composed by Gianni Leone (voice, keyboards, composer and "mind" of the group), Lino Ajello (guitar), Gianchi Stinga (drums), Vito Manzari (bass).
In 2000 the band participated with great success at the NEARfest 2000 in Pennsylvania, at the MEXPROG Festival in Mexico City and at the RIO ART ROCK Festival in Rio de Janeiro.
Between 2003 and 2007 the group performs concerts in Mexico, Chile and Italy.
In 2008 the Live in Rome DVD is distributed worldwide.
2009 sees the publication of the book / biography The Ballet of Bronze and the idea of ​​organized delirium, written by Gianmaria Consiglio, with an attached disc containing live material and unpublished pieces by Gianni Leone.
In 2011 the band participated in the Prog Exhibition Festival in Rome and at the Prog Exhibition Festival in Tokyo. From 2015 the concerts of the group are distributed between Italy, Mexico and Japan.
Line-up (from 2017):
Gianni Leone: keyboards/voice
Ivano Salvatori: bass
Riccardo Spilli: drums