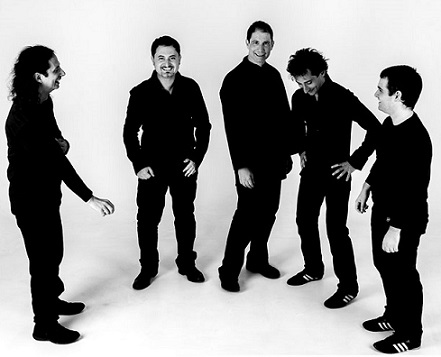 ARCADELT
Rome 1992, 5 guys with Progressive Rock music in their walkman.
The musical landscape is painted by the theatrical recitative style of the singer. From its very first performances Arcadelt presented shows inspired by early Genesis and containing elements of Italian commedia dell'arte.
The Band perform live shows from 1993 till 1996 when Progland Records co-produce their first LP "Enjoy".
In 1997 the group split up to go their separate musical ways, but in 2009 decided to get together again.
The resumption of the concert activity and the planned publication of a new work "Arc8″ in 2019 for Lizard confirm the will of the band to repropose their compositions to the audience of fans.
Line-up:
Pierfrancesco Drago: voice
Fabrizio Verzaschi: guitar
Giacomo Vitullo: keyboard
Fabio Cifani: bass
Sandro Piras: drums