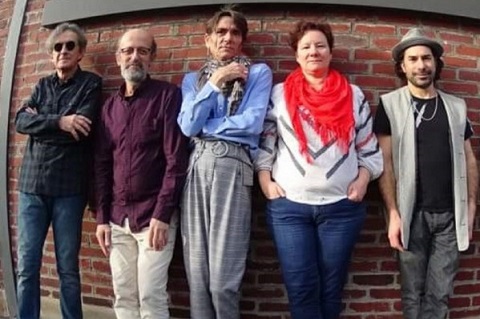 ASIA MINOR
ASIA MINOR is a Franco-Turkish progressive rock group, led by two Turkish students who settled in Paris in the 1970s: Setrak Bakırel and Eril Tekeli. After several years of musical experiments, they joined forces in 1971 in Istanbul to found their band Layla, which would earn money and prizes, particularly for composition and arrangement.
After their arrival in Paris in 1973, they founded their new band Asia Minor Process, which after a few staff changes found stability in 1977 and decided to shorten their name to Asia Minor. In October 1978, the band recorded their first album, "Crossing The Line", and, in July 1980, their second album, "Between Flesh and Divine". Although sales were good, the band decided to disband after a concert in February 1982.
After more than 30 years, Bakırel, Tekeli, Beltrami and Kempler decided to reform the band, and after some lineup changes they packed their third album, "Points Of Libration".
The music of Asia Minor is at the crossroads of rich and varied influences that blend Western progressive rock, rhythmic and melodic inspired rock and jazz from Asia Minor, now called Turkey.
In short, a music conducive to dreams and spiritual journeys, even with a little introspection.
Line-up:
SETRAK BAKIREL: Guitars, Vocals
ROBERT KEMPLER: Keyboards
EVELYNE KANDEL: Bass
ERIL TEKELI: Guitars, Flute
CAMILLE BIGEAULT: Drums