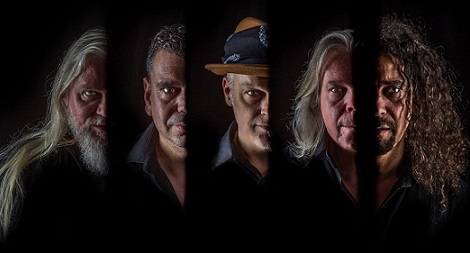 ARENA
Arena is a progressive rock band born in 1995 and founded by Clive Nolan (Pendragon keyboardist) and by Mick Pointer (founder and first drummer of the Marillion).
The first three records undeniably recall the sound of the eighties Marillions; starting from the Immortal record? and from the arrival of the deep and rough voice of Rob Sowden, instead, the sound of the band changes radically.
The genre of the Arena begins to oscillate between the neoprogressive origins and a more symphonic music, until it flows into progressive metal. Without completely denying the sound of the origins, melodic and atmospheric tracks remembering Pink Floyd now appear  like harder and symphonic songs in the Savatage style.
In 2010 Rob Sowden leaves the band and is replaced by Paul Manzi.
In February 2015 the band announced the release of the new album The Unquiet Sky.
In May 2018 the new Double Vision album is released.
Line-up:
Paul Manzi: voice
John Mitchell: guitar
Clive Nolan: keyboards/second voice
Kylan Amos: Bass/voice
Mick Pointer: drums