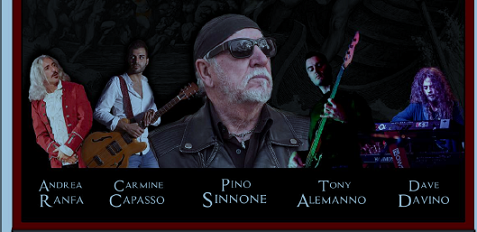 THE TRIP
The Trip group was born in 1966 from the meeting between Riki Maiocchi ex Camaleonti and Ritchie Blackmore future guitarist of "Deep Purple".
Joe Vescovi (keyboards), took the reins of this band with the following historical line-up: Arvid Wegg Andersen (bass, vocals), Billy Gray (guitar), Pino Sinnone (drums).
Today, 2021 at the fiftieth anniversary of the CARONTE album (1971), it offers the reproduction of this famous album.
They did not make any changes to the songs of this "new" Caronte except to adapt them to a more modern sound.
Line-up:
Andrea Ranfagli "Ranfa": voice.
Carmine Capasso: guitar and voice.
Tony Alemanno: bass and vocals.
Andrea D'Avino "Dave": keyboards and voice.
Pino "Caronte" Sinnone: drums.