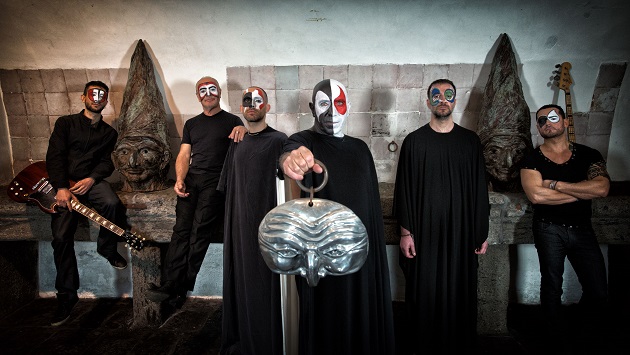 Osanna 50°
The Neapolitan Band of Progressive Rock
Celebrate 50 years of career – 1971/2021
Fifty years after the publication of the album L'UOMO released in 1971, accrediting the "Italian Record Critics Award", the Osanna – after the successes of the last 20 years, which saw them protagonists on the international scene from Japan to Korea, from Mexico to Brazil and from France to Russia and of course in Italy, are at work to set up the new live scheduled with the presentation of the three parallel publications created for the occasion:
The new album entitled "OSANNA 50 ° – Il Diedro del Mediterraneo" which will be printed on CD and on Vinyl with unreleased tracks on the Afrakà and Ma.Ra.cash labels
The book written by Franco Vassia entitled "L'Uomo: Sulle Note di un Veliero".
The rockumentary docufilm "Osannaples" written and directed by director M. Deborah Farina which has already had its world premiere at the "Seeyousound International film Festival" in Turin. The film will also be released on DVD attached to the record work and will be screened in festivals and events related to live shows and the world of musical cinema.
The Live Osanna 50 at the Veruno Prog Festival, will have a repertoire composed of historical songs taken from LPs such as: "L'Uomo", "Palepoli", "Landacspe of Life" e "Suddance" and unpublished songs related to the new record production of the years 2000, with some unreleased songs from the latest work "Il Diedro del Mediterraneo" 2021.
There will also be an exclusive "Omaggio a Luis Bacalov" with the performance of the soundtrack of the film Milano Calibro 9 with supporting pieces such as: Preludio, Tema  and There Will Be Time, together with the resident Orchestra of the Veruno Prog Festival.
Line-up:
Lino Vairetti: voice, acoustic and harmonic guitar.
Gennaro Barba: drums.
Pako Capobianco: electric guitar.
Enzo Cascella: bass.
Sasà Priore: piano, organ and synth.
Irvin Vairetti: vocals and vintage keyboards.
Alfonso La Verghetta: sound engineer.