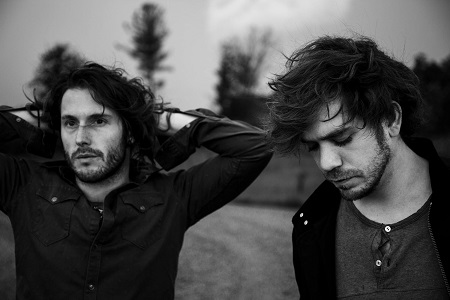 Ku.dA
Ku. dA is a project by Chris Peda Castelletti and Luca Kusch Pasquino.
They were born in the winter of 2013 and their goal is to create a personal and recognizable sound given by the encounter of world music with pop, funk, rock and electronics. The band has a good number of concerts behind it with which it has developed an excellent stage presence and a mastery of the stage that makes their lives a real show ….
In 2016 they are the national winners of Emergenza Festival Italia and after taking the stage of the Taubertal Open Air Festival in Rothenburg in Germany together with Limp Bizkit, Sum 41, Wolfmother and many others, they get second place worldwide.
At the same time they will appear in September 2016 in two episodes of XFactor 10 (Italy), broadcast on SkyUno.
In February 2017 they had the opportunity to open the Italian singer-songwriter Giorgio Canali.
In February 2019 the single "Toshta" was released, which anticipates the band's second album, which is scheduled to be released this year.