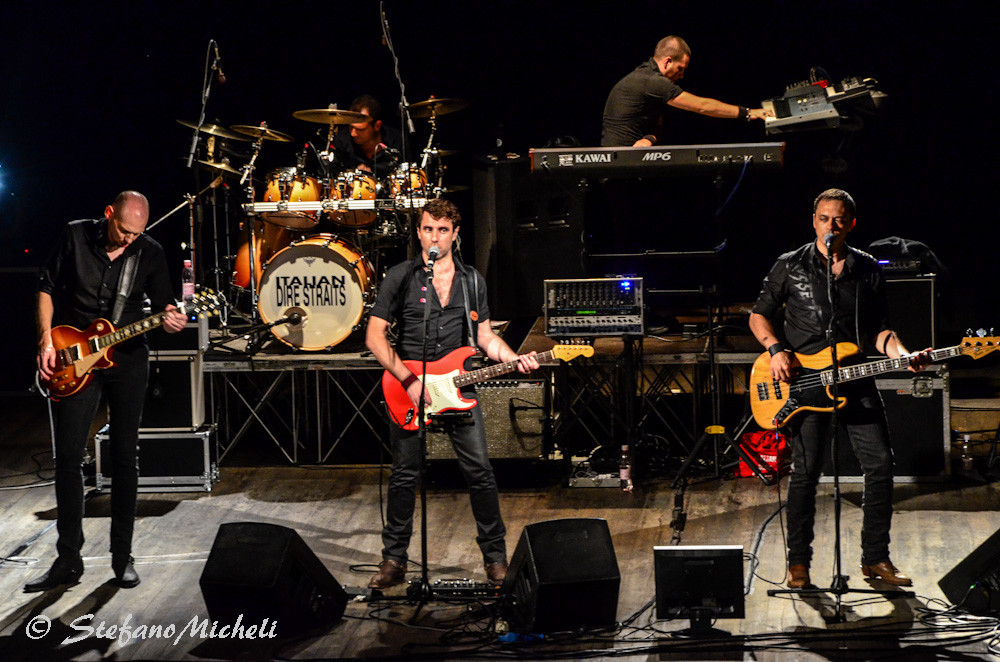 iTALIAN dIRE sTRAITS
The project of what is today known as the best tribute band of DIRE STRAITS in the world was founded in December of 2008.
And since then they played throughout Europe in clubs, theaters, festivals and open-air location.
To reproduce the sound of Dire Straits is not taken lightly and the band does so with great professionalism and respect, with a unique and ambitious goal: to play the music of Mark Knopfler better than anyone else, so to be second only to the originals.
Saturday, August 9, 2014, in Horta, in the Azores, in the middle of the Atlantic Ocean, the iTALIAN dIRE sTRAITS have marked their attendance record for a concert: almost 10,000 people!
But their adventure continues always in search of new challenges and in fact the band has now won loyal fans also in England, Scotland and Ireland, where she performed in 2013 as part of a European tour.
The Italian Dire Straits are currently on tour in the most important clubs, theaters and open-air locations in Italy, in Europe and beyond!
Alfredo Delmonaco (lead guitar)
Massimiliano Lisa (vocals and rhythm guitar)
Marco Casaletta (bass and backing vocals)
Alessio Corona (keyboards)
Alberto Go (drums)
Sonny Buyo (sax)
www.italiandirestraits.com
www.youtube.com/iTALIANdiREsTRAITS ]