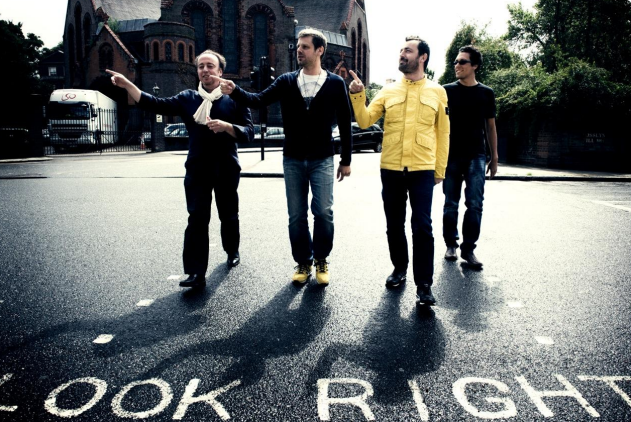 Fabrizio Bosso Quartet
Fabrizio Bosso
ENCHANTMENT QUARTET
Fabrizio Bosso, tromba e flicorno
Claudio Filippini, pianoforte
Rosario Bonaccorso, contrabbasso
Lorenzo Tucci, batteria
Bop the third millennium. His attacks are deadly, proverbial his sense of swing and torrential his
speech. But Fabrizio Bosso has also other arrows and is demonstrating in the recent years, after a
dazzling debut: the desire to impress has left the place to a balanced mix of virtuosity and poetry.
The trumpeter from Turin is therefore today a mature artist, able to act more directions, to
participate in tributes to distinguished musicians such as Miles Davis and Don Cherry, to face with
the music of Nino Rota, to dialogue with musicians from different backgrounds from his , as
Antonello Salis and Luciano Biondini. With the Enchantement Quartet Bosso leads many
experiments carried out up to now to their very synthesis : the love of the Bop is always present,
but filtered by a sensitivity and a personal fancy. The group includes highly reliable musicians such
as Claudio Filippini, one of the best piano player of the last Italian generations, bassist Rosario
Bonaccorso (Fabrizio is part of his quartet , Travel Notes ,and a trio with Roberto Taufic) and
drummer Lorenzo Tucci, who is often right next to another of Fabrizio, with the Hign Five and Latin
Mood ,and up to now in the duo Drumpet.
His repertoire consists almost entirely of original songs from the trumpeter, with a few forays in the
standards, jazz and non-jazz, and original repertoires of other components of the band, depending
on inspiration of the moment.