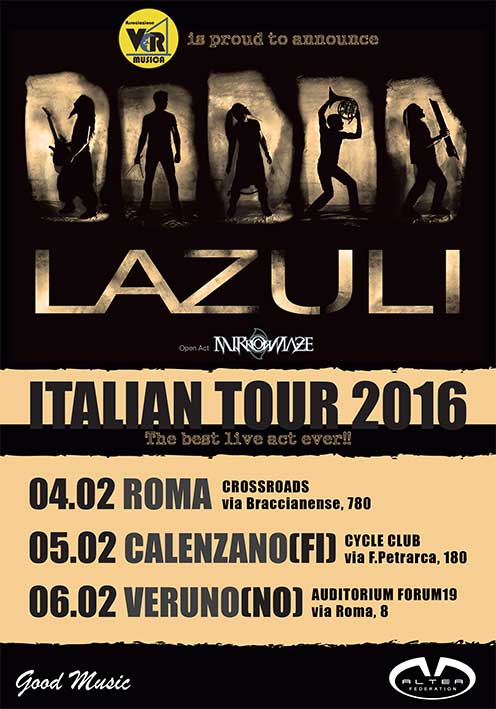 LAZULI ITALIAN TOUR 2016
LAZULI
ITALIAN TOUR 2016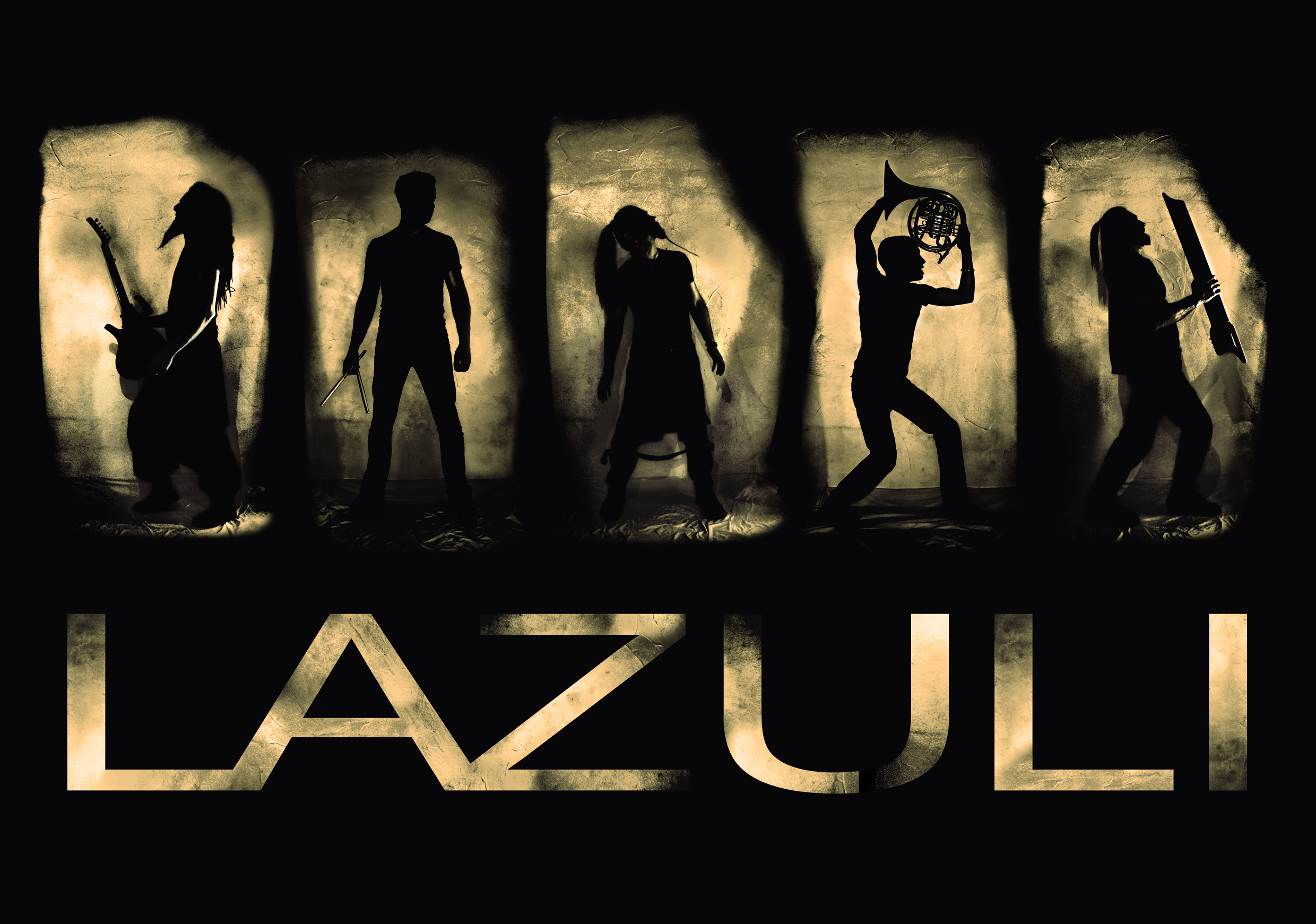 One of the best live bands of the new millennium, for an unforgettable and unrepeatable show !!
Thursday, February 4, 2016 21:30
                   at CROSSROADS – ROME Braccianese 780
Friday, February 5, 2016 21:30
                    at CYCLE CLUB – CALENZANO (FI) Via F. Petrarca 180
Saturday, February 6, 2016 at 19.00
                     at AUDITORIUM FORUM19 – VERUNO (NO) Via Roma 8
It is a tremendous honor for Ver1Musica Cultural Association nonprofit to present, in cooperation with Good Music, the Italian tour of the most sensational live acts currently in circulation in the area progressive rock.
LAZULI are a band originally formed in southern France in 1998 to the initiative of Claude and Dominique Leonetti. Their style combines the typical sound of progressive rock with world music and electro music. The Lazuli music is a blend of musical styles visiting new territories using unusual instruments like the marimba, French horn, percussion, etc .., but, above all, by making use of a unique instrument, invented by Claude Leonetti when due a motorcycle accident he lost the use of his left arm: the leodes (a mix between a guitar and a synthesizer).
For Lazuli, the songs are the canvases on which you mix the colors to paint your world. The floating voice, playing with words, and brings out the 'man' in all its facets. Lazuli brings atypical notes of originality to the music scene with a charm and a unique spell. Live their music stands and enchants.
In short tour will also present the world premiere, their new work: a song was also played at the last most important prog festival in the world edition of the Night of the prog LORELEY in front of 5,000 enthusiastic spectators who have forced the organizers to grant an encore the band, did absolutely unusual and exceptional for the festival!
To open the evenings MIRRORMAZE prog metal group among the best in Italy that have well impressed the audience of 2DAYS PROG +1 VERUNO, the most important international festival Italian, and who will present the pieces of the new second album is nearing completion.
On the dates of Rome and Florence the ticket will be on sale at 15 euro with the normal local circuit, the prestigious CROSSROADS and CYCLE CLUB.
On the evening of Saturday, February 6 in Veruno, for members of Ver1Musica, it will also presented the premiere of the double DVD "The Best of … 2DAYS PROG +1″ 2015 competition.