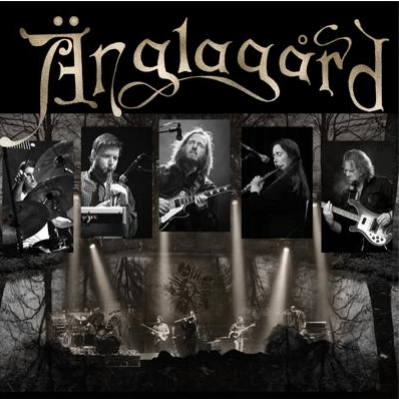 Änglagård
In the summer of 1991 Tord Lindman and Johan Högberg were looking for musicians who were passionate progressive music of the early 70s. They joined so Thomas Johnson and Jonas Engdegård together and listened to the musical material of each.
They became fast friends and began to arrange and compose their own songs. In September, Mattias Olsson also joined the group and Anna Holmgren completed the group.
They were born the Änglagård. They began to play in Stockholm and around Sweden.
The following months passed composing and arranging the material for their first album, "Hybris". The disc was not only the result of four months in the studio but of a whole year of hard work to create a music that became divorced from the more commercial music contemporary, considered meaningless by Änglagård. The world of progressive music enjoyed the disc and the band was invited to play at Progfest in Los Angeles in May 93.
The new track "GANGLAT från Knapptibble" was recorded August 93, as the British magazine Ptolemaic Terrascope wanted to release a single in conjunction with the release of the magazine. The song was much appreciated. In December, the band took a short tour in the USA and Mexico, where they played their compositions.
"Epilog" was recorded in the summer of '94. While "Hybris" contained moments of sadness, the new album was characterized by instrumental section that appeared to be sometimes aggressive, sometimes contemplative but almost always full of melancholy and stoicism. The songs on this album approached much more to the roots of the Swedish band than you could find in the first record.
Flute and Mellotron turned out decisive to define the style of the group without forgetting the electric guitars and the organ, often predominant in the sections "hard".
The band then took a break in 2002 but returned to play live but without the presence of Tord Lindman. Around 2003, however, the band took a break, in which the band members devoted themselves to personal projects.
In 2011 they came together and finally in 2012 they released their last album "Viljans Öga".
Anna Holmgren: flute, sax
Johan Brand: Basso
Tord Lindman: guitars, vocals
Erik Hammarström: drums, percussion
Linus Kase: keyboards