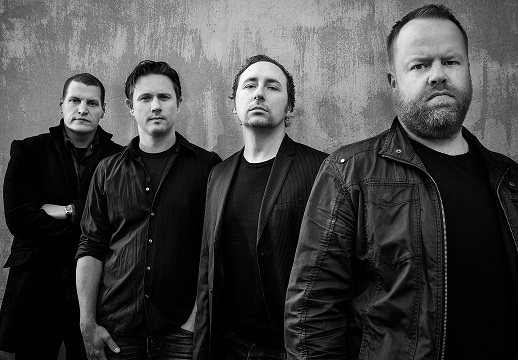 AIRBAG
Airbag's music is best described as scenic, epic rock. Airbag's three hugely successful album releases, Identity (2009), All Right Removed (2011) and The Greatest Show on Earth (2013), has gained the band a solid following and reputation among both fans and the press. Prog Magazine described The Greatest Show on Earth as a "confident step in the right direction, so much so you're led to believe that album number four really could be the big one". After having played in different projects together, Airbag was formed in 2004 by five classmates from Oslo, Norway. The band recorded their first EP, Come On In, the same year, followed by Sounds That I Hear (2006) and Safetree (2008). Although recorded for promotional use, the EPs were offered for free on the band's website and got over 230.000 downloads within just a few months. The networking paid off and Airbag signed with Norwegian label Karisma Records in August 2008. Airbag's debut album, Identity (2009), featured remixed versions of most of the songs from the Sounds That I Hear and Safetree EPs. The album exceeded all expectations and was received with rave reviews, – peaking with the single Colours at top 3 on Polish radio in early 2011. The second release, All Rights Removed (2011), saw Airbag moving in a more conceptual direction with long, epic pieces and dramatic instrumentation. The album comprises six thematic songs, including the 17-minute live favourite Homesick (part I-III). The release was also the first with Henrik Fossum on drums. All Rights Removed received six Best Prog Release of the Year 2011 awards and numerous top-ranking listings. The Greatest Show on Earth (2013), Airbag's third release, showed a darker side of the band, with lyrics dealing with the destructive forces in our society. This was also underlined by heavier guitars and dramatic arrangements. The album soon became a fan favourite and was once again received incredibly well by the press. Airbag's fourth release, Disconnected, is to be released on June 10th 2016. Airbag has also become a solid live-act playing at several major festivals, including Night of the Prog and Cruise to the Edge, and shared the stage with bands like Anathema, Yes, Pineapple Thief, Riverside, RPWL and Gazpacho. Airbag also opened up for Marillion on their Scandinavian tour in 2012. Airbag is:
Asle Tostrup – lead vocals,
Bjørn Riis – guitars and vocals,
Henrik Fossum – drums
Anders Hovdan – bass.