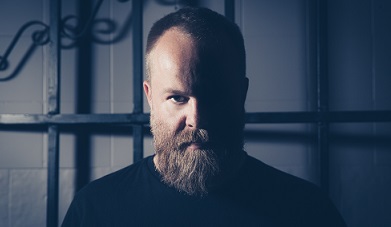 BJORN RIIS
Bjørn Riis is one of the founding members of the highly successful Norwegian progressive rock band Airbag. The band's four critically acclaimed albums, all released on Karisma Records, has gained Airbag a strong following around the globe.
In addition to being the band's lead guitarist, main songwriter and co-producer, Bjørn has also worked with other acts including Oak on their two albums.
Airbag has shared the stage with many legendary acts, including Marillion, Yes, Saga, Neil Morse and Riverside and performed at some of the biggest festivals, including Night of the Prog and Cruise to the Edge.
Bjørn has released three awarded and acclaimed solo albums, Lullabies in a Car Crash (2014), Forever Comes to an End (2017) and Coming Home (2018).
His fourth album will be out spring 2019 on Karisma Records.
Line-up:
Henrik Bergan Fossum: batteria (Airbag)
Kristian Hultgren: basso (Wobbler)
Simen Valldal Johannessen: piano (Oak)
Ole Michael Bjorndal: chitarra ( Oak-Airbag).